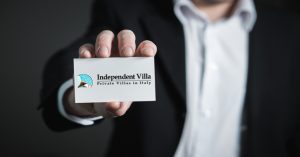 IF YOU ARE AN OWNER
WE ARE ALWAYS LOOKING FOR BEAUTIFUL VILLAS NEAR THE SEA IN SARDINIA!
WHAT WE OFFER AND WHAT WE ARE LOOKING FOR
Experience and Professionalism
Our agency was born in February 2000 We grew by word of mouth of our owners and the trust of our customers. Today we have a limited number of only 120 villas not 500 or 1000, and each one thing though, and each was studied, understood and loved to be promoted and hired.
Free Inserting and Promotion
We give confidence to every property that we decide to publish, and that's why we do not ask no initial financial investment.
We take care to enter the villa on our site and to promote it to the rich markets of Switzerland, Russia, England, Germany, Netherlands, Italy, etc…
Our site is translated into three languages: Italian, English and Russian.
No exclusive
Do not claim to have the 'exclusive on reservations, but only the update of availability in real time (by phone or email).
Availability updating
The availability of each villa are up to date on our site, and an important commitment but offers an information too valuable to customers who want to end the reservation quickly.
Often our clients for lack of time visiting the site at night and only with all the necessary information are autonomous power to choose their ideal accommodation.
Free on-site Assessment and Evaluation
We are willing to do an inspection with free evaluation for deciding together the best market price for a fruitful collaboration.
Payment in advance
We are used to pay the lease from 15 to 7 days before.
High Quality Photos
We ask for a photo shoot that highlights the beauty of the villa.
Exterior, interior, landscape, sea views, beaches and territory
At the beginning or end of the season we can do the photo shoot for free.
Detailed Descriptions
We call for a detailed description of the villa, of the services and comfort, distances from population centers.

Support and Maintenance (not mandatory)
If you do not live in Sardinia and you need of a trusted person who can think of the Your house, in some areas of Sardinia, particularly in the north east, we have our trusted and professional representatives that are ready to agree to a service and maintenance Your still, a service that you only pay if you rent the villa (also not only with us).